El Dorado Springs was incorporated in 1881 and has a rich and colorful history. It operates on a Council-Manager form of government and is a full-service city.
El Dorado Springs is ideally located between Kansas City, Springfield and Joplin on US Highway 54 between US Highway 71 and State Highway 13.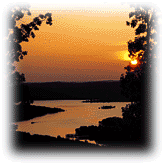 Excellent hunting, fishing and outdoor recreation opportunities are plentiful. Truman, Stockton and Pomme de Terre lakes are all in close proximity. The Conservation Department has Schell Osage and Four Rivers conservation areas nearby. El Dorado Springs also has thousands of acres of native tallgrass prairie within minutes.
The agricultural lands to the west provide a good soil base for crop production such as corn, soybeans, milo and wheat,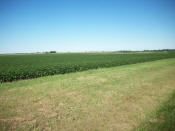 with a 192 day growing season that allows for double cropping. Most areas are conducive to running cattle with the more popular breeds being Angus, Limousin, and Polled Hereford. The mild climate and long growing season make it possible to run cow/calf pairs on two to five acres per year. Southwest Missouri leads the state in cow/calf production and the state ranks second in the nation.
People come here to raise their families, start or relocate their business, or just retire because of the location, mild climate, fresh air, low cost of living, low crime rate, slow pace of life, access to hunting and fishing, and area shopping. Feel the need for a larger city? You can be in Joplin, Springfield or Kansas City in a little over an hour. With medical facilities, doctors, dentists, and veterinarians, El Dorado Springs is a self-contained, self-supporting community.
Please explore the various pages and topics of this website. We are striving to provide effective and efficient services to the residents of El Dorado Springs. We are working to enhance the quality of life you experience in our community.